"Beginning Of The New Dawn"
A Two Days Conference Of The National Association Of Transplant Coordinators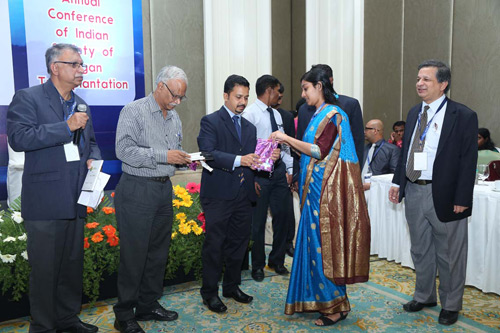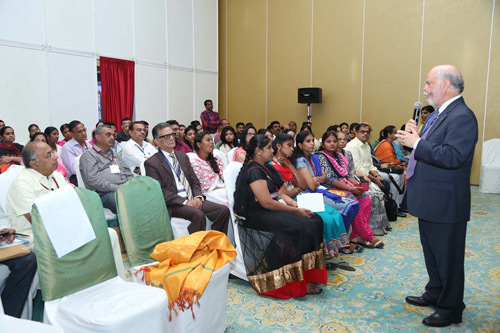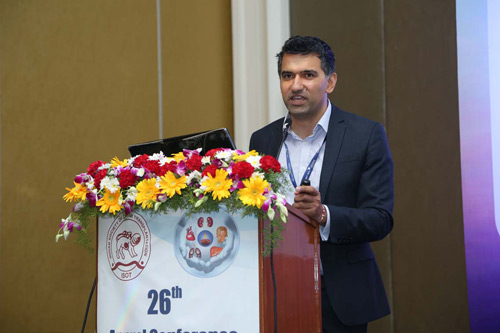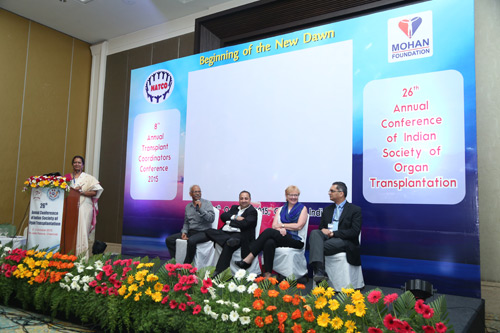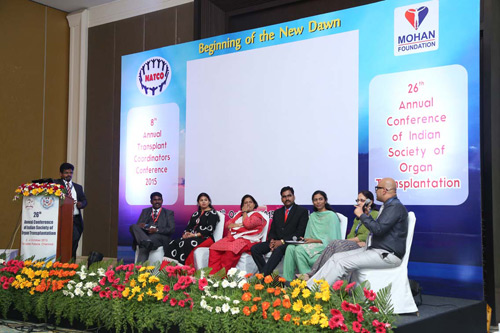 3RD & 4TH OCTOBER 2015, HELD AT LEELA PALACE, CHENNAI The two days conference of the National Association of Transplant Coordinators (NATCO) saw 120 enthusiastic delegates from all corners of India. As this conference was held in conjunction with the Indian Society of Organ Transplantation (ISOT) Conference, the delegates had the rare opportunity of listening to some of the finest speakers from all over the world.
The day 1 program started with Mr. Howard Nathan from Gift of Life Institute, Philadelphia, sharing his experience with deceased organ donation. Followed by this was a presentation on the latest marvel in medical history, the presentation by Dr. Subramania Iyer on "Dual Hand Transplantation".
The NATCO conference was formally inaugurated by Dr. Jagdish Prasad, Director General of Health Services, Ministry of Health & Family Welfare, Government of India. He lauded the work done by transplant coordinators, and urged them to continue to do the good work of saving the life of patients that are suffering with end stage organ failure. The other guests for the inaugural program were Dr. Manjula Balasubramanian, Dr. Balasubramanian, Dr. Anirban Bose, Dr. Anil Chandraker and Dr. Umesh Oza.
The conference has an excellent balance of Indian and international speakers sharing their experience. Dr. Hariharan Iyer, USA, Dr. Gurch Randhawa, UK, Dr. Lori West, Canada, Mr. Kirit Mistry, UK, and Ms. Isabel Quiroga, UK shared their experiences in deceased organ donation, in the areas of public engagement, ABO incompatible transplantation, and organ distribution.
The delegates presented excellent papers in the free paper session, which was judged by Dr. Gurch Randhawa and Mr. Kirit Mistry. Ms. Beena Pillai from Sri Chitra Tirunal Institute was the recipient of the "Best Free Paper Award" for her paper on "Experiences with Homograft Valve Bank". The best poster award went to Mr. Dilip Jain from MGM Hospital, Jaipur.
The "Swamy Narayan Best Transplant Coordinator Award" went to Mr. Jacob Mathew from Lakeshore Hospital, Cochin, Maj. Joyot Chattopadhyay from Command Hospital, Chandimandir and Dr. Bhanuchandra, MOHAN Foundation, Hyderabad.
All the awards were given away during the valedictory function held on the evening of 4th October, 2015. The Chief Guest for the valedictory function was Mr. K. Periaiah, IPS, DIG, Police Training College, Chennai. He spoke eloquently about the need for more organ donations, and promised all support from the police force.
Some delegates provided feedback about the conference. The conference concluded at 5 pm.
Source-Mrs. Lalitha Raghuram