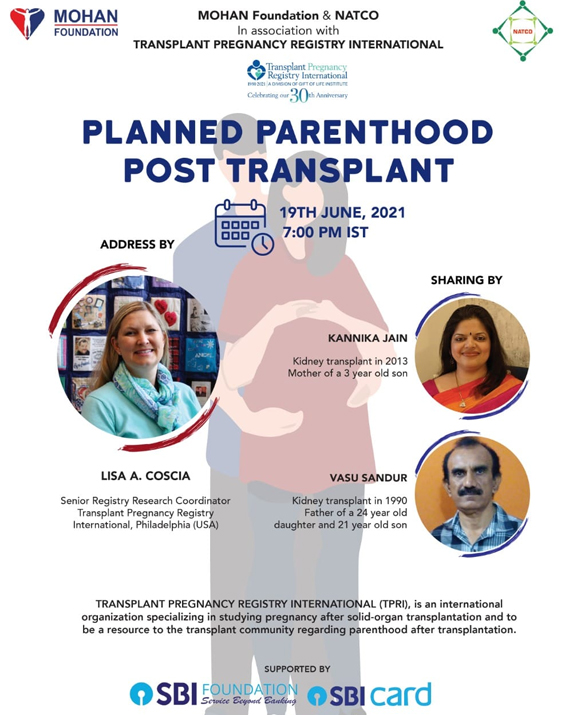 ear Ms Lisa A. Coscia, Senior Registry Research Coordinator (TPRI) as she talks about TPRI and its work. TPRI is an international organization that specializes in studying pregnancy after solid-organ transplantation and provides data that helps recipients and their healthcare team make informed decisions about their parenthood choices. TPRI has been collecting data and now has recipients from over 20 different countries, encompassing more than 2,800 recipients who have reported over 5,000 pregnancy outcomes. It is the longest-running voluntary pregnancy registry in the world.
Also hear Ms Kannika Jain and Mr Vasu Sandur as they share their experience of becoming parents post their transplants.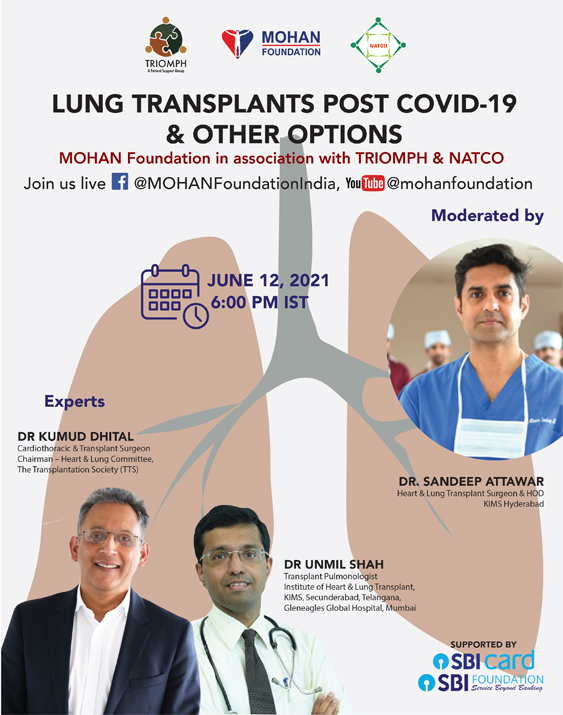 Acute Respiratory Distress Syndrome (ARDS) related to COVID-19 has posed an unprecedented challenge. In some patients it can lead to irreversible and permanent lung damage, rendering them irrecoverable and leaving lung transplantation as the only lifesaving option. However, is lung transplant the only option available to us?
Many of us have been inundated with calls from desperate family members seeking lung transplants. Hear from our experts in this panel discussion and be better prepared on what to say when you get these calls.