10th Annual Transplant Coordinators
Conference at Brilliant Convention Centre, Indore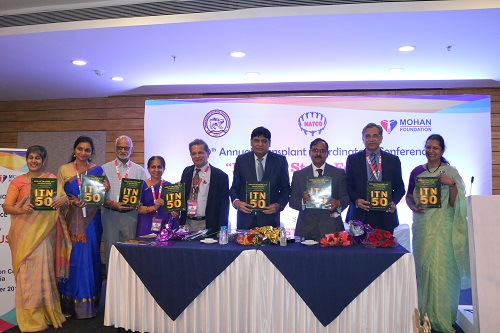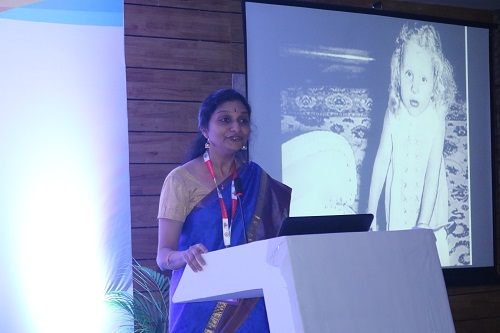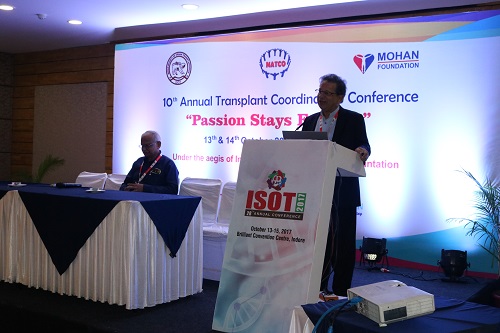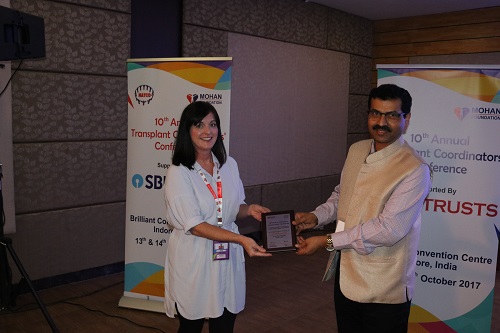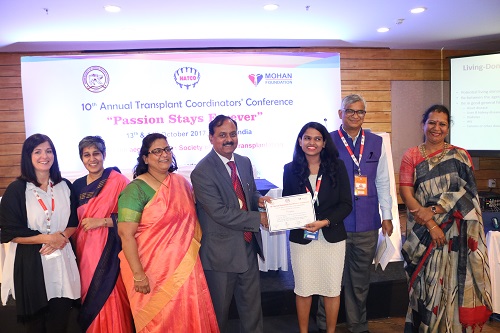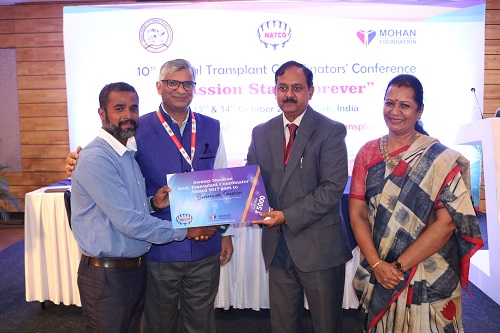 National Association of Transplant Coordinators and MOHAN Foundation, under the aegis of Indian Society of Organ Transplantation (ISOT) held its 10th Annual Transplant Coordinators' Conference at Brilliant Convention Centre, Indore held between 13th and 14th October, 2017.
Over 80 transplant coordinators from across the country participated actively. The conference was formally inaugurated by Dr. Vimal Bhandari - Director of NOTTO, Dr. Anant Kumar – President of ISOT, Dr. Manish Rathi – Secretary of ISOT, Dr. Umesh Oza – Past President of ISOT, and Dr. Sunil Shroff – Managing Trustee of MOHAN Foundation. International guests from MOHAN USA were Dr. Manjula Balasubramanian and Dr. Balasubramanian. Mrs. Rachna Dubey from Indore Society of Organ Donation was also present.
During the inaugural ceremony,the 50th Issue of Indian Transplant Newsletter was released by Dr. Anant Kumar. Dr. Sumana Navin presented copies of the newsletter to all the guests present.
The conference had a variety of topics covering the Transplantation of Human Organs Act, Uniform Declaration of Death Act, Swap transplants, dealing with angry and difficult families and documentation in live related and unrelated transplants.
The valedictory function was held on the evening of 14th October, and Dr. Anant Kumar gave away all the awards.
The "Swamy Narayan Best Transplant Coordinator Award" was presented to Mr. Shankarganesh of Global Hospitals. The Best oral paper award was received by Ms. Anitta Francis, Transplant Coordinator, Aster Medcity, Kochi. Mr. Satish of Tagore Medical College received the Best poster award. Dr. Hemal Kanvinde received the award on his behalf. The next conference will be held in Hyderabad.
Source-Mrs. Lalitha Raghuram