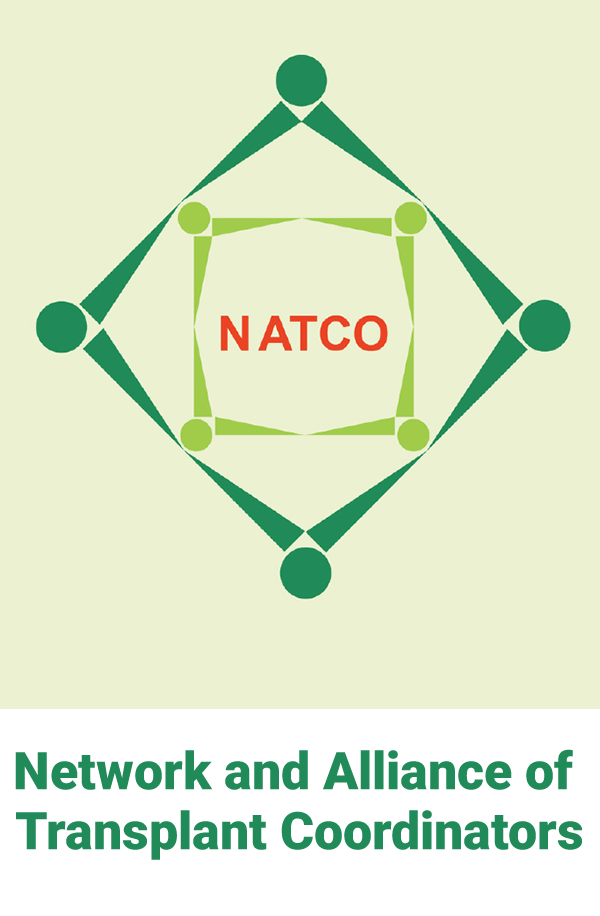 About Us
Welcome To
NATCO
NATCO - Network and Alliance of Transplant Coordinators is a registered non-profit charitable trust with the vision to improve the professional careers of Transplant Coordinators and promote organ donation.
The Network and Alliance of Transplant Coordinators (NATCO) is a Membership organization committed to the advancement of organ and tissue donation and the professional development of transplant coordinators of India and neighbouring countries. It is dedicated to advancing education, promoting certifications and furthering the professional development of donation and transplant coordinators in the community, to empower each individual to reach his or her highest potential.
Latest Activities
Latest
Activity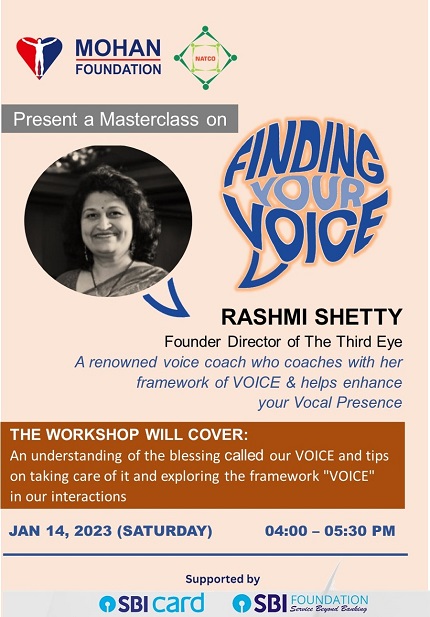 Finding your voice - Masterclass by NATCO and MOHAN Foundation
Sat, 14/01/2023 - 4.00 pm
Masterclass On Finding your voice
We all know that how you say something is as important as what you say. So, are we really using our voice as effectively as we can to achieve our desired result? In this Master Class, learn from our expert Rashmi Shetty, Founder Director of The Third Eye. A VOICE coach she coaches CXOs & senior Leaders with her framework of VOICE & helps enhance their Vocal Presence. She is a Professional Certified Coach (PCC) accredited by The International Coaching Federation (ICF) & is now on the Global Board of Trustees of the ICF Foundation.

Registration is must for the Master Class as we have limited seats. To register, please go to: https://forms.gle/1LWzcYxQwcPbEsuk7
Transplant Coordination and Grief Counselling
NATCO
Conferences
Cadre of health care professionals dedicated to "Transplant Coordination and Grief Counselling" in India and South Asia.
Executive Committee
Meet Our
Executive Committee
The NATCO Executive Committee comprises of members drawn from all parts of the country who are elected democratically through an open and systematic election process. The election takes place once every two years.
Awards
Our
Awards
Swamy Narayan Best Transplant Coordinator' Award was instituted in the memory of late Swamy Narayan, son of Ms Lalitha Raghuram ( Country Director, MOHAN Foundation) whose organs saved multiple lives post his tragic, untimely demise.
Testimonials
What members
Say!